ABOUT ME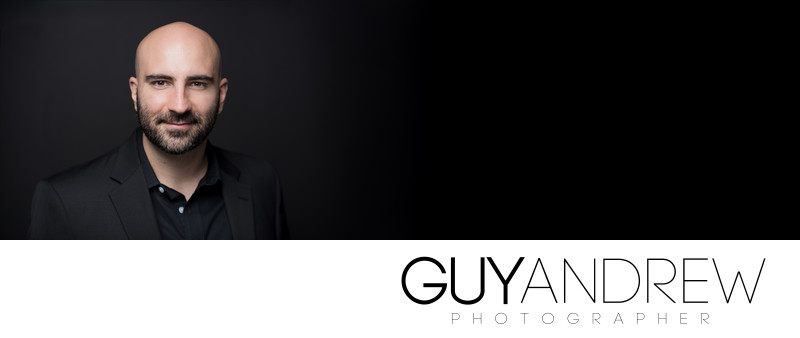 My name is Guy Andrew and I'm an award winning, published wedding and portrait photographer based in NYC. My work is often described as authentic, classic, and documentary.
My favorite part of photography is immortalizing intimate moments and creating amazing portraits that won't seem trite or cliché 30 years from now. I've even photographed my own surprise marriage proposal. You can read about that and see the photo below the contact form.
My photojournalistic approach and attention to detail help me to document fleeting moments and tell a story using raw emotions. Subtle details that have a profound affect when you relive your wedding day through your photo album. This means you can be sure that I'll capture astonishing photos at your wedding.
YOUR WEDDING
I'd love to have the opportunity to talk to you about your wedding day. Just contact me today to get started!
How I photographed my own surprise marriage proposal
To celebrate our 5th anniversary, Jamie and I rented a cabin in the Catskills. Before we headed up to the mountains for our week away from the city, I told her to bring some nice clothes because we're always making great photos for other couples and we should make some for ourselves. Of course, I forgot to bring MY nice clothes. On the last day of the trip, we made some mimosas to go with our brunch and then spent the day lounging around the cabin. We went outside and played with our dog Jax before enjoying the mountainous sunset from the jacuzzi on the deck. It was 20 degrees out, but we couldn't feel anything other than the warmth of the 104-degree water. After the sun had set and the vivid blue and yellow tones faded into the night sky, we went inside to prepare for that "anniversary photo". I set up my light, had Jamie stand in her spot, and then set the camera on a timer. This was it. The moment I'd been planning for. I got down on one knee and opened the terrarium style ring box. As Jamie gasped, Jax ran right over to see what was going on. It couldn't have been more perfect!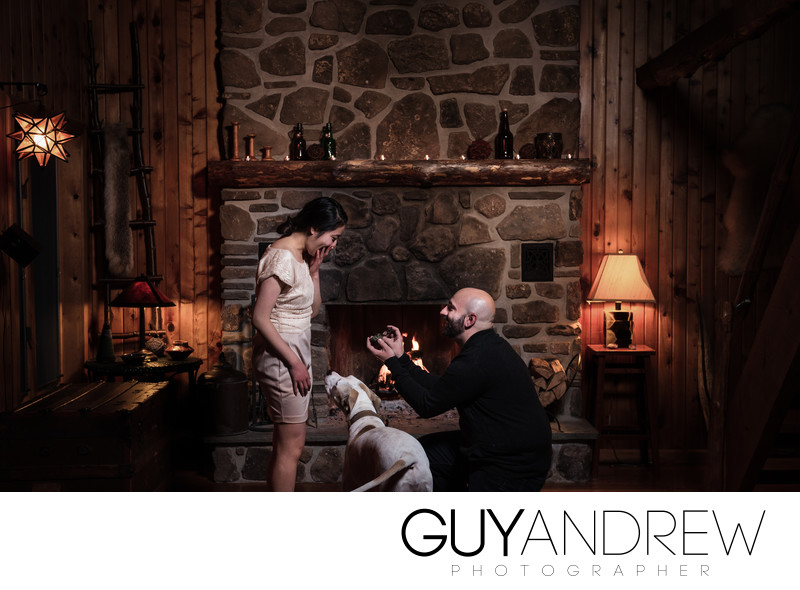 ©2023 Guy Andrew Photographer • terms • privacy • guy@guyandrew.com• (347) 949-3681